Description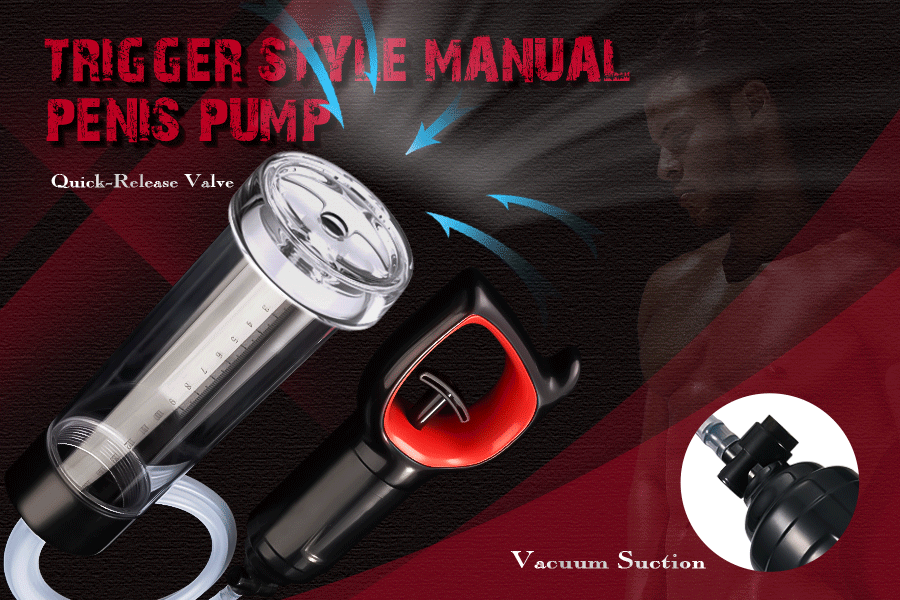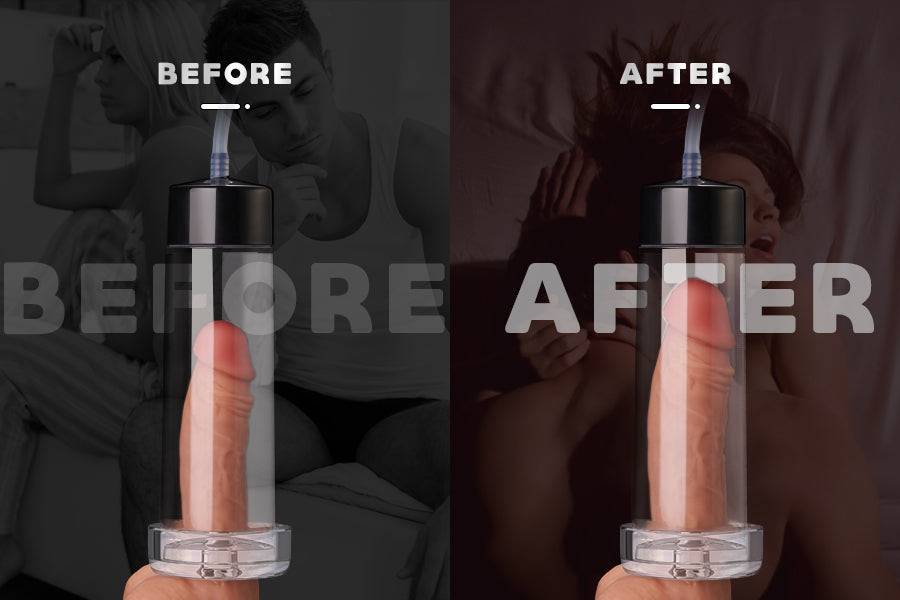 Features:
Pump trigger handle, super easy to squeeze.
Pure manual control, customized training pleasure.
Precise measurements are on the clear cylinder, learn the real-time situation of penis enhancing.
Soft donut sleeve, provide a good seal around the base of your penis.
Description:
Equipped with a pump trigger handle which is much easier to squeeze, this pump owns a better actual operability. Assemble this set correctly (pump trigger handle, hose, cylinder, and donut sleeve), super clear steps, so easy! Then all you need to do is start your exercise journey. Hold the cylinder with one hand to fix it (probably with the measurements facing up so you can see the changes clearly), while the other hand takes charge of the handle to extract air. At this time, you will feel a special pulling and sucking sensation brought by the increase in air pressure around your dick. The greater the air pressure, the stronger the feeling. Don't worry, the approximately 31-inch hose will provide you with great convenience for your operation. Playing solos with this surprising enhancer can not only bring the pleasure you expect, but also help you reap the joy of being a stronger man!
Specification:
Product size: 8.3 x 2.8 x 2.8"
Weight: 0.23 lb
Material: ABS+PC+silicone
Package included:
1 x penis pump set
1 x manual
Payment & Security
Your payment information is processed securely. We do not store credit card details nor have access to your credit card information.