Description
Features:
Rocket shape, novel appearance.
Stimulated by a feeble electric current, 4 modes for an exciting adventure.
Adjustable speed of current pulses, enjoy at your own pace.
Mirror-like surface, smoothly enter without scratching the delicate private areas.
53.5-inch connecting wire, fully immerse yourself into the electric current without the trouble of distance limitation.
Stainless steel material, safe to human body, long service life.
Description:
Add fresh fun to your solo or double plays with the addition of electricity. As a pursuer of deep physical pleasure, you must not refuse exciting adventure to new sexual heights. Just penetrate the plaything into the desired holes and initiate a weak current, you will experience the delicious joy from tickling to muscle spasms. 4 patterns of current pulses are all under your control, you choose which one to enjoy. More than that, you are in fully control of the E-stimulation pace you're gonna to apply with the help of the Speed-Adjusting button. In addition to acting on backdoor, it can also serve your gluttonous pussy. The perfect assistant for self-entertainment! Or, you can use it as an auxiliary tool to improve the happiness index of couples' sexual life. Imagine that the toy, buried deep in the asshole, squirms as every violent movement of your mate's gorgeous dick! Stainless steel gives it a mirror-like surface and is a perfect current conductor. All-round electric current teasing comes right after comfortable insertion, bringing you uninterrupted pleasure. In addition, it can be thoroughly cleaned by washing with running water. As long as it is properly maintained, you can have fun with it for a long time.
Specification:
Plug length: 5.3"
Length of connecting wire: 53.5"
Plug width: 0.98 x 1.1"
Weight: 0.33 lb
Material: stainless steel
Package included:
1 x anal plug
1 x remote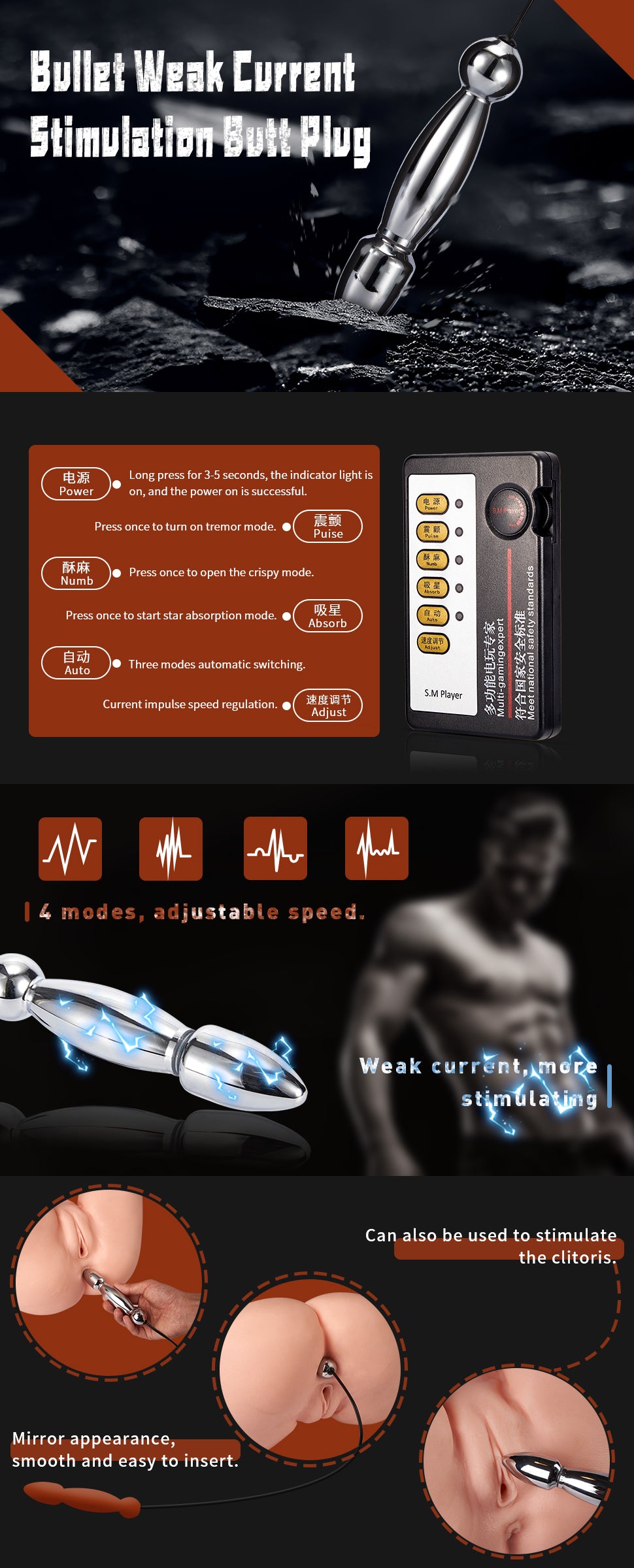 Payment & Security
Your payment information is processed securely. We do not store credit card details nor have access to your credit card information.